Texas Garage Door – Repair And Installation In Buda TX
We're the top company in Texas providing a local team of residential and commercial garage door experts!
Remember, our fast and friendly technicians are all licensed bonded and insured!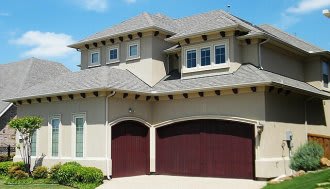 Forget The Front Door – Garage Doors Are What's Happening Now
Did you know…
Your garage door is the largest moving part in your home, and for most Texans, these doors are used as the main entrance to the house. So why do you keep neglecting your garage door year after year?
Here are at the local Buda branch of Texas Garage Door, one of the oldest and most respected repair services in Central Texas, we firmly believe that your garage door and opener should provide at least 20 years of faithful service, with proper maintenance and reliable garage door services of course.
But what does this all mean for you?
Not all garage door repair companies were created equal; some are shady companies who contract their work to just about anybody who owns a work van and a ladder. Many hire general mechanics who may – or may not – have experience with your particular system.
Not to worry! Our guys are dedicated garage door repairmen, and each technician has 5+ years experience in the field. Let's say you're leaving for an important meeting one morning, already ten minutes behind, and your darn garage door ceases up. Your vehicle is being held hostage! It's time for reliable service, not a fly-by-night repair company.
To make a point, if we can't fix your garage door on the spot, no one can! Even worse, your garage door might lock you out late at night. No worries, our complete range of services includes emergency repairs whenever you need them.
Need More Information?
Get in touch with us anytime, day or night and let us know how we can help you.  
Call Us At The Very First Sign Of Trouble
Do you have to hold down the button the whole time your door is descending? Does your track shimmy like a cheap roller coaster every time the third panel rounds the bend? Don't ignore the warning signs: the grinding and squealing noises that you never heard before, a little daylight that now shines through the bottom of the door or the wheezing sounds of a garage door opener that is straining to do its job.
Trust us, garage doors never repair themselves, and a minor problem fixed today could save you a bundle down the road. In fact, anytime anyone dents or pushes against a residential or commercial garage door, a pro should inspect the door, tracks and opener for signs of damage.
Big Or Small – We Do It All
From residential garages to multi-bay commercial structures, our fast and friendly specialists can install or fix any kind of garage door or gate, including:
Commercial Doors and Gates
Rolling Service Doors
Insulated Sectional Doors
Fire Doors
Traffic Doors
Uninsulated sectionals
After-Hours Emergency Service
Up Front Pricing Means No Surprises!
We differ from most repair companies in the area by featuring up front pricing; other companies slap you with enough hidden fees and additional charges to make your head spin, but not us.
As well, some unscrupulous companies come to fix your opener, not with the tools and parts, but with a brand new opener to upsell you. We always try to repair your garage door opener components first before we think of replacing it. So, next time you press the button and end up with nuttin' call us immediately!
---
Quick Tip From The Experts: If you require our services after a break, be sure to also contact the Buda Police Department to report any losses and make sure everyone is safe.
Need More Information?
Get in touch with us anytime, day or night and let us know how we can help you.